Blog
Our everyday thoughts are presented here
Case studies, video presentations and photo-shootings below.
Loading posts...

We were delighted for client Jane Aspel to have been both excepted, and made an offer, on her fantastic range of Irish designed jewellery recently on Dragons Den. We brought Jane though…

May 2, 2017
The Aim
To encourage success through original ideas and great design. We believe that the importance of good design and communication is immeasurable… yet underestimated by many people. We want to refine your ideas and resolve problems to deliver a clear, simple and effective message with impact.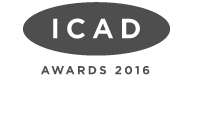 Comments.